Katie Jager
President of K.Samuel Educations In Hair LLC
Chicago Stylist, Educator, & Platform Artist with over 17 years of experience. While working behind the chair daily, she thrives on her passion for education. Her attention to detail, creative sense, & compassion for every client she meets reflects her devotion to this industry &  to those around her. With a driven spirit she created & directed the Phoenix Runway Hair Show, coaches & mentors stylists at in-salon trainings, is in high demand for being a bridal hair specialist, & faithfully continues to broaden her horizons. Katie's execution &  performance is one of a kind, & is truly a talented artist.  A crowd favorite without a doubt, she will not let you down with the quality education she presents with lots of laughs to accompany her teaching, creating a fabulous learning environment.
Robert DeBartolo
Toronto, Canada Stylist, Educator, & Platform Artist.
For over 30 years, Robert DeBartolo has been one of the most influential leaders in the hairstyling field throughout Canada, USA, and Europe along with vast experience in this industry's leading education & product development though out North America.
Robert's creativity &  enthusiasm will leave you wanting more, along with has easy to follow approach on international platforms for the last 30 years.  His cutting & blow dry styling talents will leave  you speechless &  passion shows through the ability to educate his step-by-step approach will not only leave you inspired, it will allow you to thoroughly understand why these techniques stylists use are a vital tool to the industry.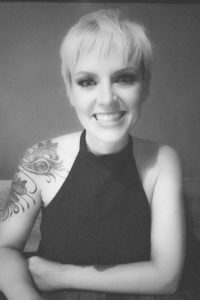 Samantha Evans
Chicago Stylist, Educator, & Platform Artist
Samantha has trained at Vidal Sasson, as well as ARROJO Studios and at Bumble and Bumble, both in New York, has learned from some of Redken's top artists, and has ten years of experience. The love of hair and art runs in her family. At a very early age she knew she wanted to follow in her grandmother's footsteps and take on the passion that her grandmother was lucky enough to call her career. She gave her art and hair cutting lessons when she was young.There is where she learned to share her passion and knowledge with others through teaching. Her passion for hair stems from her love of art and fashion and from her propensity for people.
Samantha believes in listening to each and every client to create a style that will work with their hair and lifestyle. She loves to try new techniques and especially loves creating art through styling and updos. Samantha is an artist, and her medium is hair.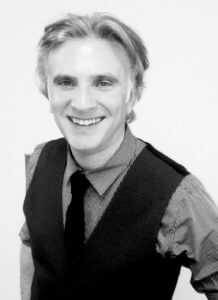 Alex De Rango
Chicago Stylist, Educator & Platform Artist
For nearly 2 decades Alex De Rango has been regarded by industry insiders as the "Style Illuminati." Having worked alongside & behind the scene's with some of the most illustrious & recognizable names in hair. In addition to working with six prominent international hair care manufacturers were he has enjoyed a variety strong influential rolls, Alex has representing over 25 of the most successful American & Canadian beauty distributorships, along with being a frequent guest of some of the most
widely celebrated salons from the east to west coasts. His expertise and vision are sought after by brands, salons & stylists alike, all wanting to reach beyond their goals, and to maximize their full growth and profit potential. Strategizing every aspect of the salon industry especially
it's trends in cutting, color & style. Alex's education presentations are technique based. Infused with a unique blend of insight, education and Humor. Making for a fun atmosphere. Aimed at creating a new sense of awareness & inspiration that empower your work, business & clientele.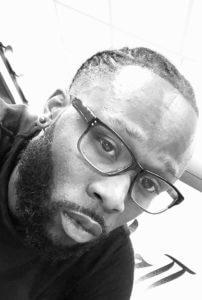 Anthony Jones
Chicago/Indiana Stylist, Master Barber, Educator & Platform Artist
Excited to share his passion & modern approach to cutting & styling in the 21st century.  Anthony showcases his styling preferences from his 10+ years of mastered experience.   With his impressive work history from well-known Chicago land salons, including Fugo Central, Marc Allen, & Dry Bar. He is currently a stylist at Future Fadz 2 in Griffith, Indiana.
Anthony likes to describe his style preferences as 'yesterday's gentlemen with a modern twist.' He believes anything can be faded, & everything should be tapered at the very least. He pays special attention to each & every client, detailing to perfection.  Styling is a vital part of his service, always leaving time for that polished off look. His view for women's style is edgy, natural yet sleek, versatile bobs, undercuts, & androgynous looks. Blow outs with color glam are well calculated & put together for the overall look.
LaMarr Randle
Chicago based Celebrity Stylist, Master Barber, Educator & Platform Artist
Robert LaMarr Randle, proud husband & father of 4, born February 1, 1972 in Peoria, Illinois. Went to barber school during my senior year & finished up a year later. LaMarr started in his parents basement at age 10 & ever since has been providing his services to people all around the country & volunteering at various churches, school, hospitals, group homes, local schools, & local Salvation Army. LaMarr received a Master Barber / Stylist License in 1992, then went on to have owned & operated his own shop since 1993, Q & L's Krisp Kutz. Later changed location & in 1999, opened a 3 chair barbershop  named, Beyond Comparison Barbershop. Which later in 2006 I relocated & grew to a 9 chair barbershop still located in Peoria, Illinois. LaMarr also received his Master Barber License in California in 2006. He is highly skilled at all facets of barbering for any and all hair types.
LaMarr has over 25 years of experience in competing & has won barber competitions on a National & International Level.  Soon after, was asked to be a Judge, as well as serve on committees  to help set up Barber Competitions & to teach. LaMarr competed in a National Barber Competition  sponsored by  VIBE Magazine, South Pole Clothing, Colomer Group, African Pride & NBA SLAM Magazine in which he took first place over all out of approximately 
4000
barbers picked from a nationwide pool.
Multi-talented, he has trained at John Roberts Power School of Acting, Screenwriting, & Directing in Milwaukee, Wisconsin to hone in on his acting skills. LaMarr is an established actor receiving the Screen Actors Guild eligibility in 2005 – 2006 while acting in Fox Television Series:Prison Break. He is the personal Barber for Judge Mathis & the entire Judge Mathis Show,  various video shoots & television shows as well. He travels all over the country providing barber services to celebrities as well as production companies. LaMarr teaches not only barbering, but  different design & techniques as well.  He has done shows with many different companies including stage presentations & product sales for ANDIS Clipper Co. With a total of over 36 years of experience,  his ability to cut free-handed, intricate, one of a kind designs, portraits, letters, numbers, logos, & just about anything he is asked to create, as well as being known for being able to style himself in ways most cannot do or perform on someone else.  Now LaMarr loves to teach on an International Level & is passionate about giving tips on how to preserve your body while pursuing a career as a Barber or Stylist. Please feel free to refer to his:
Instagram/lamarr_randle
Facebook/LaMarr Randle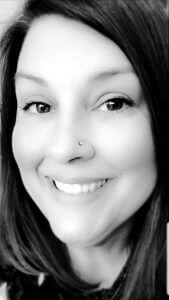 Kristyn Nevills
Chicago Stylist, Educator, & Platform Artist
Kristyn has been a licensed Cosmetologist and Educator for over 20 years, with a broad range of experience in many aspects of the beauty industry. Her creativity and constant dedication to learning has led her to provide a wide array of services in hair/nail design and cosmetics for clients of all ages. Kristyn works exclusively with naturally based, vegan products and color lines including ALL NUTRIENT, MONAT and PULP RIOT. You can see her work on Facebook (Kristyn Nevills, Hairstylist and Educator), or Instagram (knevillshair)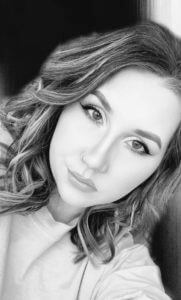 Chicago Stylist & Makeup Artist | Educator | Platform Artist
Chicagoland area stylist and makeup artist working at Amato Hair Design in Mokena. Brittany fell in love with makeup at 16 and has pushed her passion for beauty forward and graduated from Tricoci University, got invited to travel to Los Angeles to work with famous makeup artist James Ryder and was published in three magazines all before the age of 21. She also has film and bridal experience and taught a series of makeup classes at the salon she works at. With being busy at her salon doing hair and also doing freelance work, her passion for the industry has grown, and she's very excited to share what she knows about makeup and showing how to achieve a desired look.